Rumors.
Gossip.
Misunderstandings.
Our world is full of all of the above. We cannot stand having gaps in our understanding, so we fill those gaps of missing information in with "knowledge". That "knowledge" gets passed from one person to another, and there is ultimately no telling what the actual truth is until you're face to face with that person.
Before we left PNG for our Home Assignment/Furlough in the States, we were challenged to consider the idea of Noe returning to PNG mid-way through our Home Assignment to check in on the Tigak church and see how things were going. We agreed that this was a good thought, and we asked the Lord to provide for that trip if it would be according to His will, and He did!
So Noe just returned from a 2.5 week trip into Tigak. This turned out to be great timing, because in the weeks leading up to his visit, we received a couple reports of some troubles that had come into the lives of the Tigak believers. Some of what we heard was very disheartening. During Noe's trip, he was able to talk with the believers face to face and find out what was REALLY going on. Sure enough, some of the rumors that had been passed along by various folks from various places turned out to be a mixture of truth and misunderstanding. Noe was able to be an encouragement to the believers while he was there, and it also encouraged him to see how they are doing. He enjoyed sharing meals with them in the village almost every day, and one of his main encouragements was from Colossians- essentially reminding each of them that we have been raised with Christ, so we ought to set our minds on things above rather than on earthly things.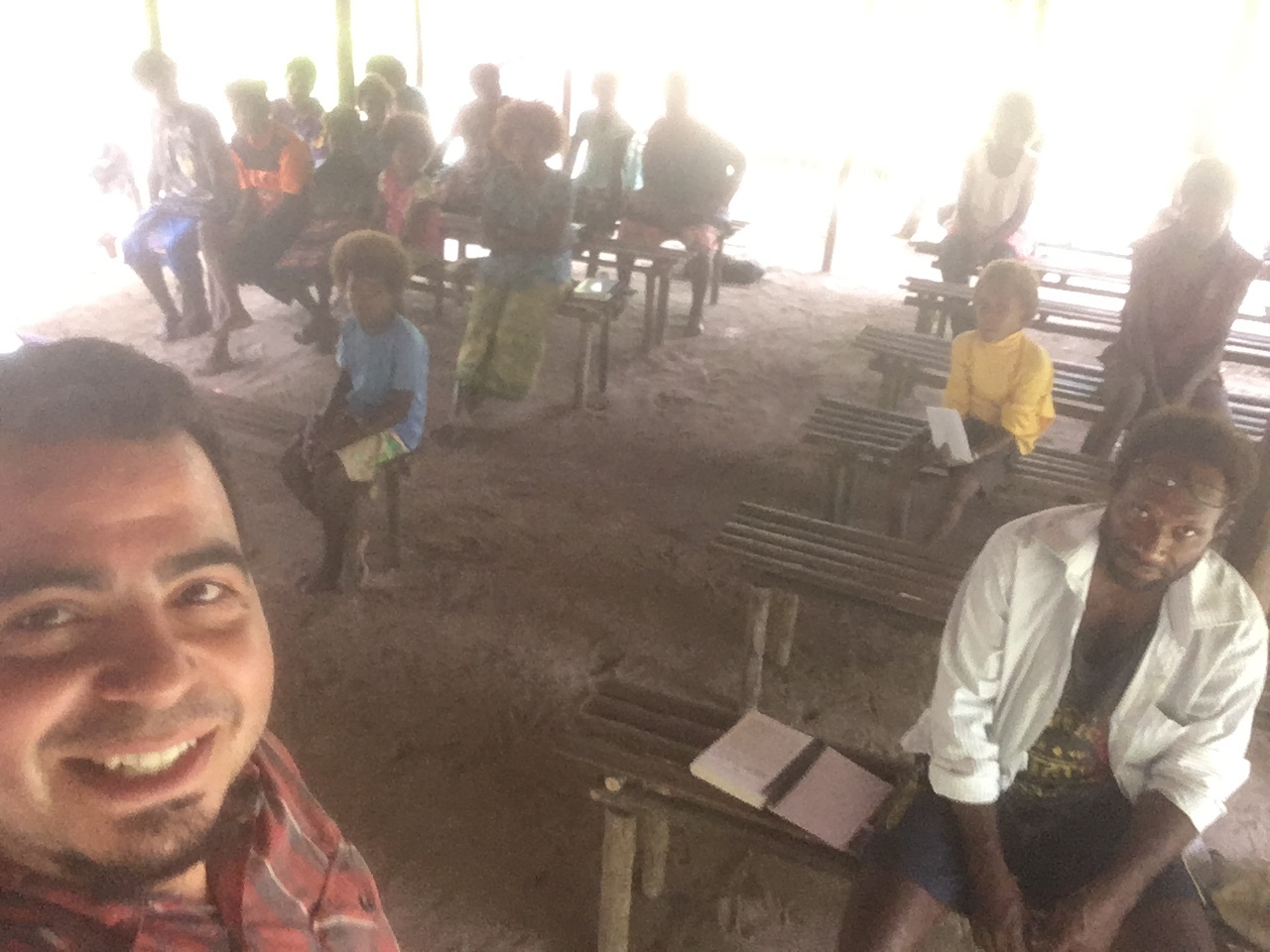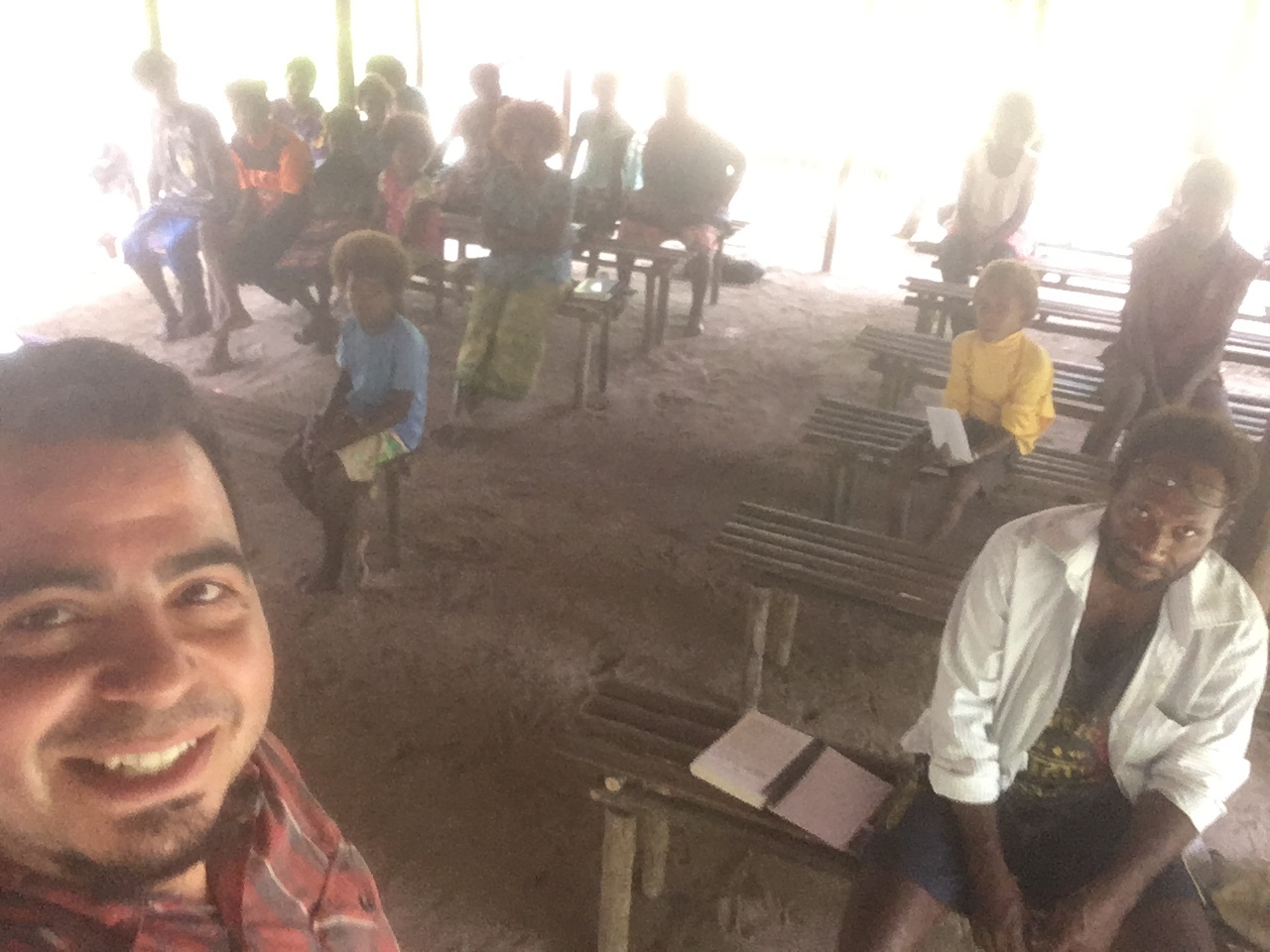 Speaking of getting to know what's REALLY going on, we would like to encourage you to familiarize yourself with the Tigak ministry and what the Lord is doing there, especially if you are from one of our sending churches! It will be hard for you to be excited about this extension of the Body of Christ that you are a part of if you do not know a) what country we are serving in, b) who the Tigak people are, and c) what the ministry over there is 'all about'.
So we'd like to encourage you yet again ('Department of Redundancy Department' #steveroehumor) to come to one of the open events listed below if you can, and get to know your Tigak brothers and sisters! It may feel illusive and 'a world away', and that's because…(drum roll)… it is! But if you are a believer, know that one day you will literally meet these guys face to face when we are with the Lord! How cool would it be for you to walk up to one of them and instantly recognize them and be able to say, "Hey- I know you! I had the privilege of praying for you from across the world!" So come!
Below are some OPEN events for anyone interested. Come and get familiar with the Tigak ministry! We hope you can make it to one of these events!
No need to RSVP, just come!
For Seattle-area friends:
Friday, February 23rd at 6:00pm at the home of Drayton & Janis Lemert. ALL are welcome! This is a DINNER POTLUCK, so please bring a dish to share.

Address: 840 SW Channon Dr., Normandy Park, WA 98166
Contact Janis Lemert: (206)818-1329

Sunday, March 4th at 6:30pm the home of Steve & Ellyn Roe. ALL are welcome! This is a DESSERT POTLUCK, so please bring a dessert to share.

Address: 2700 SW 115th St, Seattle, WA 98146
Contact Ellyn Roe: (206)242-2571

Monday, March 26th at 5:30pm at the home of Chris & Angela Barton. ALL are welcome! This is a DINNER POTLUCK, so please bring a dish to share.

Address: 3122 SW 105th St., Seattle, WA 98146
Contact Angela Barton: (321)537-4803

In the next couple months, we will also be sharing at a few Home Community groups through Grace Church, and with the "Outriggers" group through Boulevard Park Church.
Other Speaking Engagements:
Michigan:

Tekonsha, MI: We will be in Tekonsha March 10-13, and will be sharing with First Baptist Church of Tekonsha on Sunday, March 11th.

Oregon:

Cannon Beach, OR: We will be in Cannon Beach April 2-9, and plan to visit Cannon Beach Bible Church on Sunday, April 8th. We are also putting together a small group gathering. Stay tuned for details.

Eastern Washington:

Kennewick, WA: We will be sharing at Quinalt Baptist Church on Sunday morning, April 15th.

Western Washington:

Oak Harbor, WA: We will be participating in the Global Partners conference on the weekend of April 20th.

Colorado:

Golden and Longmont, CO: We will be in the Golden and Longmont areas from April 27-29. We are putting together a small group gathering, so stay tuned!
As always, thank you for your support and prayers! We have just a few more months in the States before we head back to PNG.
With love,
~the Martinez family