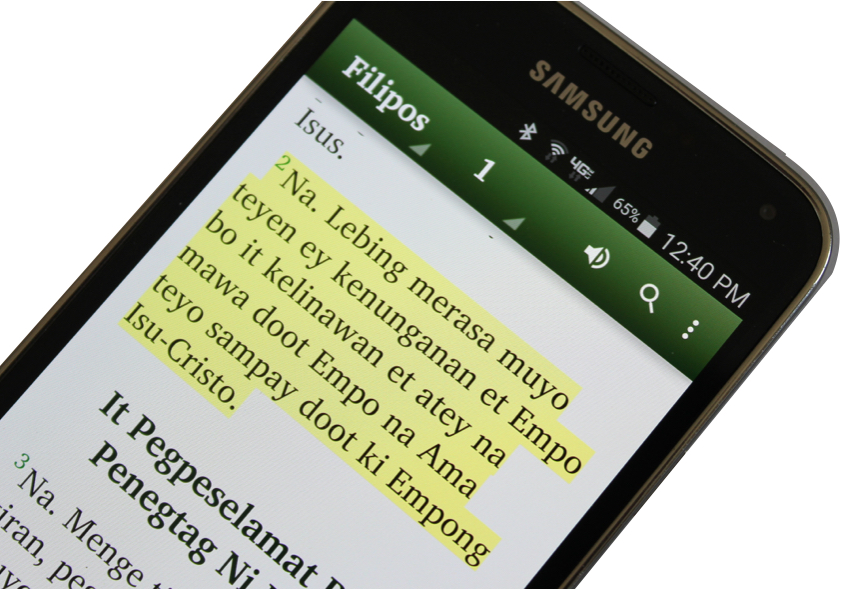 From Blow Guns to Smart Phones
The world has changed a lot in the last 33 years, and so have the Palawanos:
1983… When we first moved in among the Palawano people, many of the older men still wore g-strings; few people could read; only two of the women spoke any language but Palawano.
2012… At the dedication of the Palawano New Testament translation, one of our translation helpers was shooting video of us with her smart phone.
The Palawano New Testament is Now an Android app
For years we labored to see the Word of God in the Palawano language… in print. But we could never have foreseen this…
Yes, thanks to the efforts of a tech-savvy missionary in another mission, the Palawanos can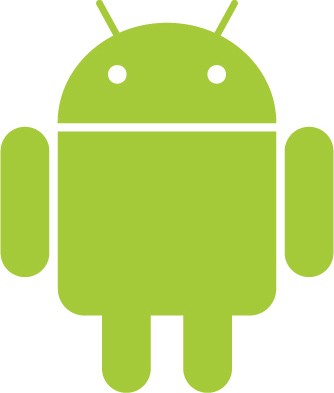 now read their New Testament–and listen to the audio version–on their phones.
Many Palawanos now have very inexpensive Chinese-made Android smart phones. They don't have internet, and can't afford to make many phone calls. They mostly use them for texting and taking pictures. But now they can use their phones to grow in their faith.
The app features…
SEARCH… so the Palawanos now have the an instant concordance in their pocket.
AUDIO… the recorded version of the New Testament can be played from the app.
HIGHLIGHTING… each verse is highlighted as the audio plays–this will be a huge help to new readers as they follow along while listening.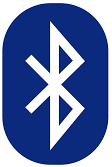 We're very excited as this app gets launched. Palawanos can copy it from phone to phone using bluetooth (yes, they know about "bloo toot") so the app can spread upriver and downriver, far beyond the reach of any missionary. Even curious unbelievers might get the app and be exposed to the truth of God's Word.
Join us!
Now we are turning most of our attention to the thousands of yet-unreached people groups around the world, providing training for missionaries from non-Western nations so they can reach others.
Partner with us so that many other peoples can have the Word of God in their hands…
…and on their phones!